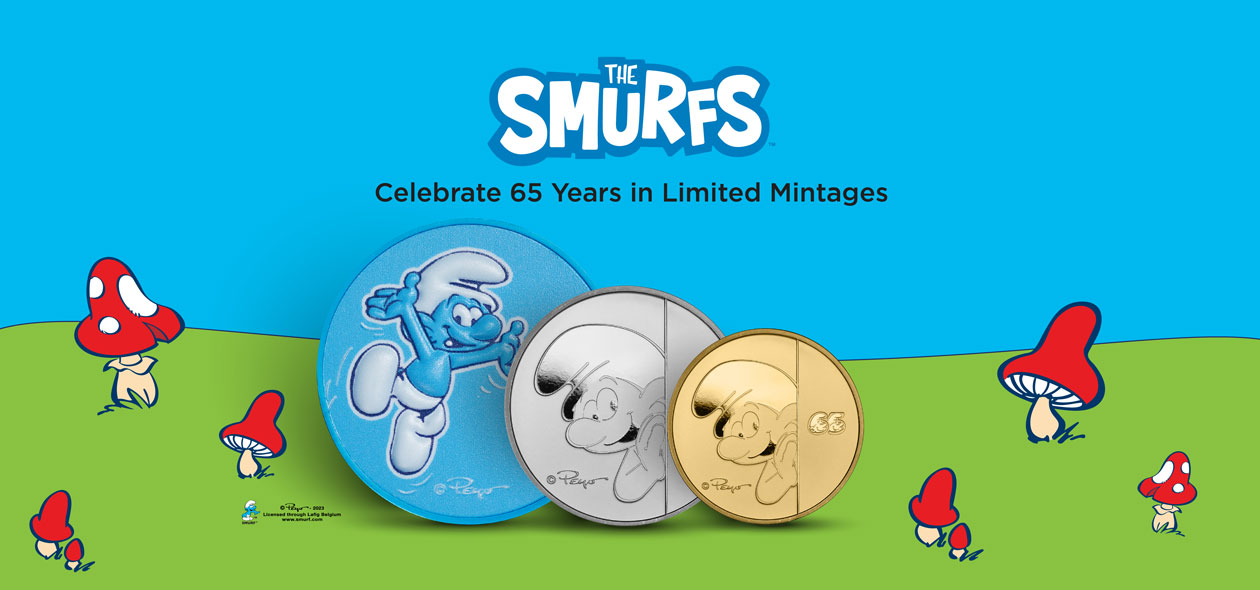 Celebrate the 65th anniversary of the Smurfs with the first release of the Apmex limited mintages!
This APMEXclusive® series has brilliant designs to make any fan feel Smurfy!
Explore the options before the supply runs out!
💙 65 Gold Coins to Commemorate 65 Smur-tastic Years!
🍄 1,958 Colorized Silver Coins to Honor the Smurf's First Appearance in 1958
💙 250 Iconic High-Relief Colorized Silver Coins
🍄 250 Silver Proofs
💙 15,000 .999 Silver Brilliant Uncirculated Coins
Click the link to shop the 65th Smurf-iversary release!
Back to the news