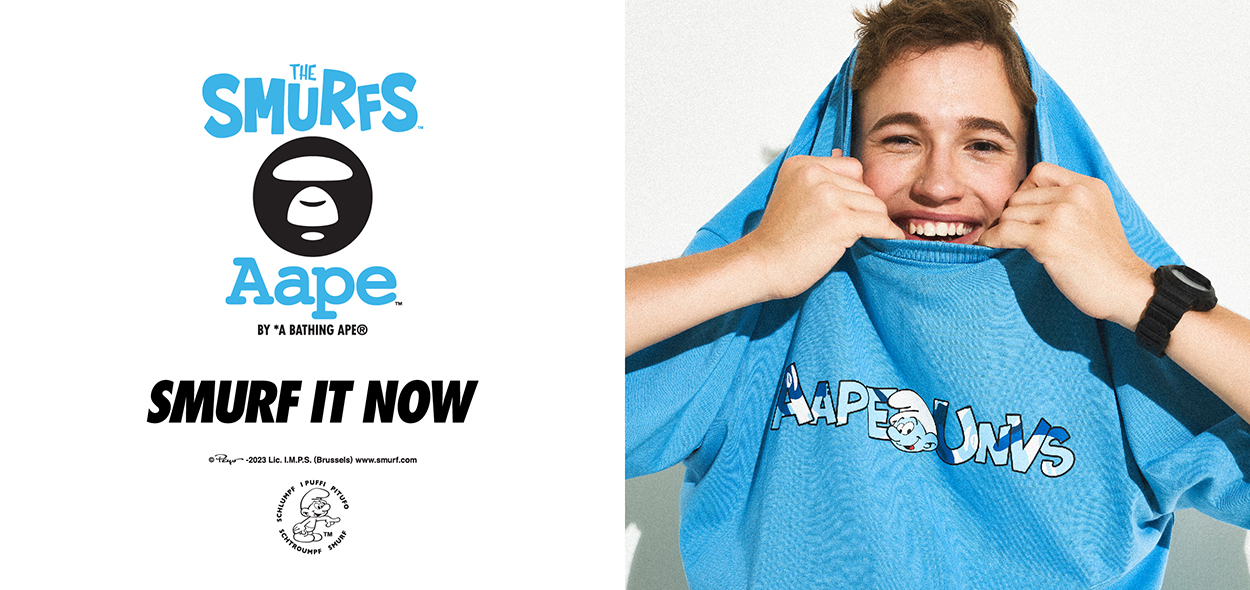 An iconic capsule collection built on both brands' universe, evoking the blue fairy tale memories.
The collaboration brings together classic characters such as Papa Smurf, the charming and adventurous Smurfette, and the playful and cute Baby Smurf, in a series of fun and cute T-shirts celebrating the iconic blue color. The collaboration is bringing the happy life of the forest and a unique colorful vitality to spring and summer street fashion !
This AAPE x Smurf collaboration collection also includes men's, women's and kids' styles designed for smurfy families.

AAPE x The Smurfs Collaboration exclusively releasing at AAPE stores from April 6 : https://aapeus.com
Follow AAPE's official INSTAGRAM account @AAPESTORE
Back to the news