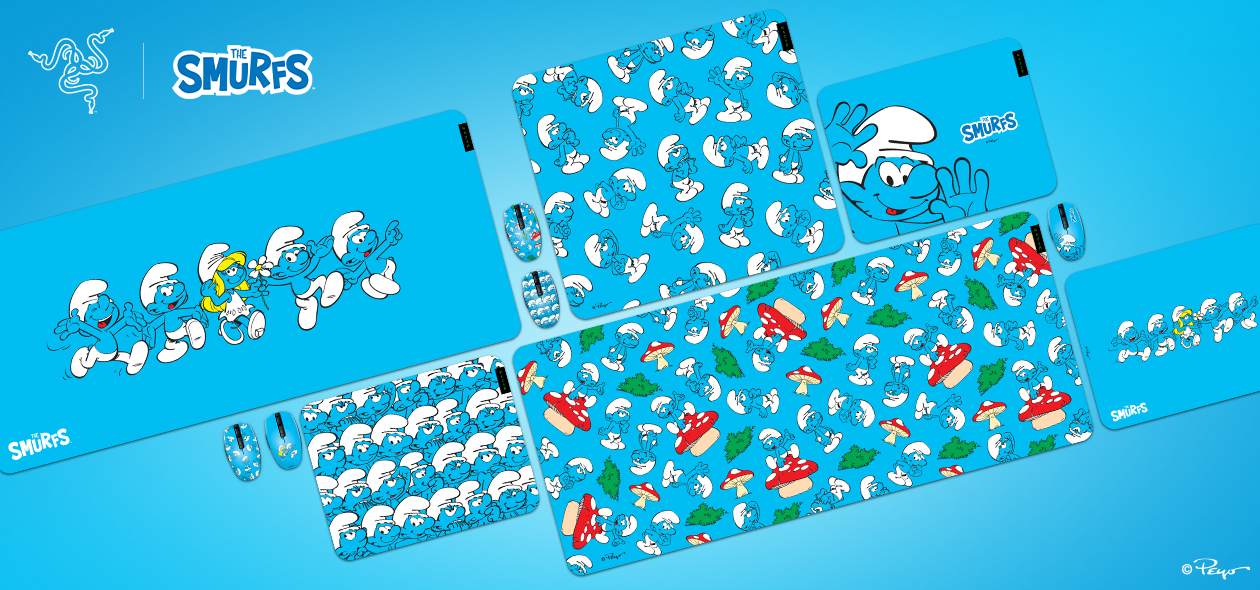 LEVEL UP YOUR GAMING!
They might be small and tiny, but together they're mighty. Gear up with the RAZER | The Smurfs collection as you embark on your next gaming escapade and brave your way towards true blue victory.
Armed with the Razer Orochi V2, Orochi V2 custom top shell, and the Gigantus V2 in three different sizes, this eternally young collection celebrates the 65th anniversary of Peyo's iconic and beloved blue characters. Squad up with classic characters like the adventurous Smurfette f to snatch the win out from the grasp of the evil Gargamel. Are you ready to Smurf?
Available now on Razer.com
Back to the news