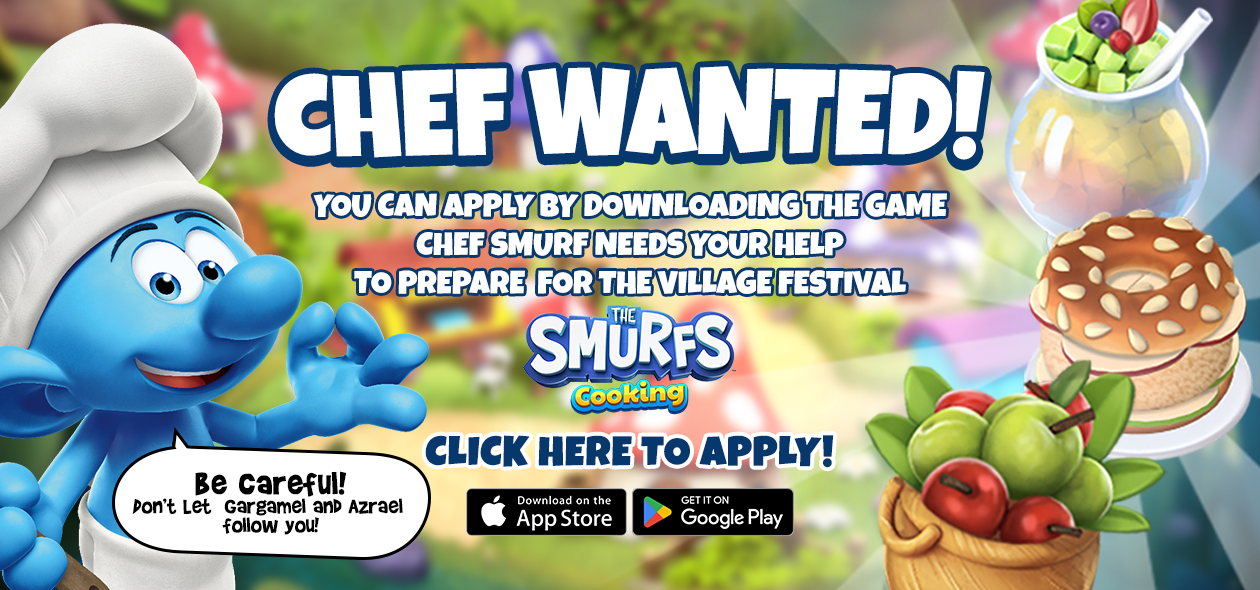 Become a Smurfy chef in The Smurfs Cooking!

Azerion and IMPS The Smurfs are so excited to have released The Smurfs Cooking together! It is the fourth game within this collaboration, after The Smurfs Skate Rush, The Smurfs Village Cleaning and The Smurfs Ocean Cleanup. All of these games are available on the web, but the Smurfs Cooking is the first one to be released on mobile devices as well!
Gather your cooking supplies and help out Chef Smurf as he prepares tasty snacks for the village festival. Serve up the right dish for every Smurf, and get the festival started!
The Chef will need your quick reflexes and decoration skills to finish all of the snacks before the timer runs out.
The Smurfs Cooking is available now on Android and iOS as well as browser.
Find the game here:
● Android
● iOS
● Browser
Key features:
- A colorful style filled with Smurfy details
- Quick levels and fun gameplay
- Boosters to help you during the game
- Play as Papa Smurf, Smurfette, Clumsy and other Smurfs
- Many sweet treats to discover along the way!
- Defeat Gargamel when he casts magic spells onto your food truck!
Extra information:
- Developed by Azerion Casual
- Released on December 13th (browser), April 24th (mobile)
- Available on browser, Android and iOS
- Playable in English, German, French, Italian, Dutch, Norwegian, Portuguese, Spanish and Russian
Back to the news